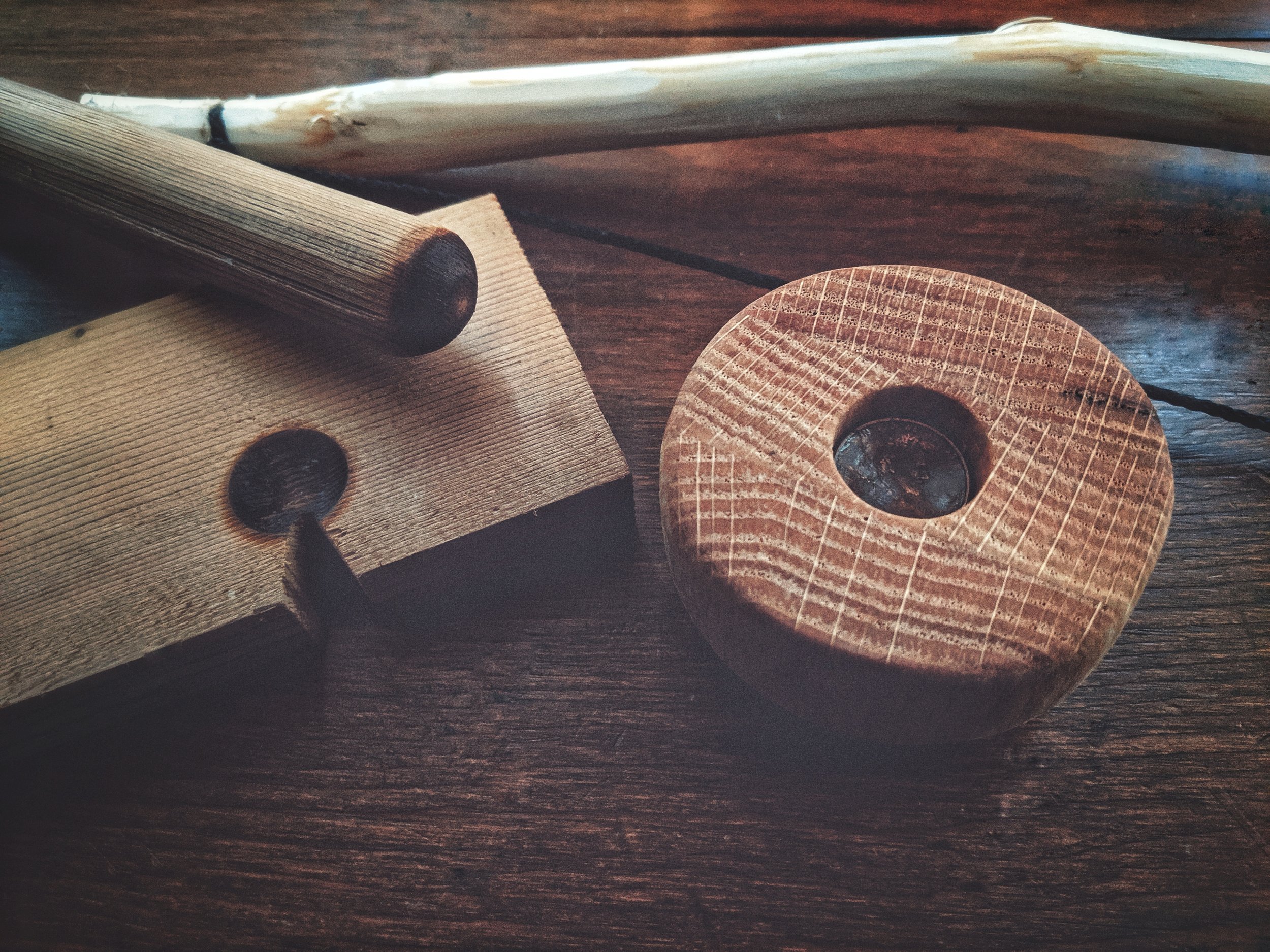 Handcarved Bow Drill Set
Try your hand at a timeless fire by friction technology. This handcarved bow drill 4 piece set includes everything you need to start off on the right foot:
Curved bow strung with #36 bankline

Oak bearing block with an inset, concaved penny to limit spindle friction, as well as to reduce wear & tear on the block.

Cedar spindle

Cedar hearth board with a burnt in socket and a properly cut notch.